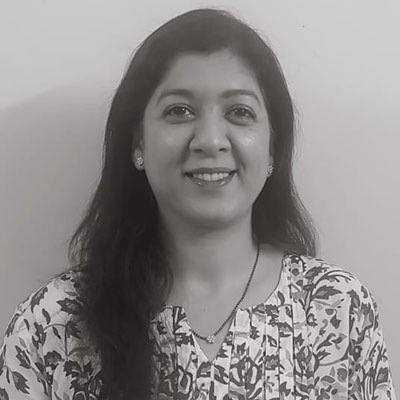 Sharmili
With over 12 years of experience in UK education counselling Sharmili has successfully supported and assisted hundreds of students from across India with admission to a wide range of courses at UK universities.
This experience will be of particular benefit to new students who require assistance with course and university selection. Sharmili takes a lot of time in her early counselling sessions to understand each student's academic background as well as career aspirations to assist them with selecting universities that are likely to grant admission and provide a stepping stone to career success.
A prior visit to the UK to attend training at a university gives Sharmili the benefit of first hand experience of what it is really like to live and study in the UK. Experience that she uses when guiding students and managing their expectations.
Sharmili has built over the years a thorough knowledge and understanding of how to apply for and be granted a UK student visa. Her attention to detail and careful guidance advising students on what documents to prepare to support their visa application has resulted in a very high visa success rate for her students.
Students who contact Sharmili can be assured that they are taking advice from an experienced professional UK education counsellor who will guide and support them fully to help them achieve their study ambitions.
Send a message to Sharmili today to arrange a free counselling session at a mutually convenient time.
Contact Information
T: +91 98675 69724