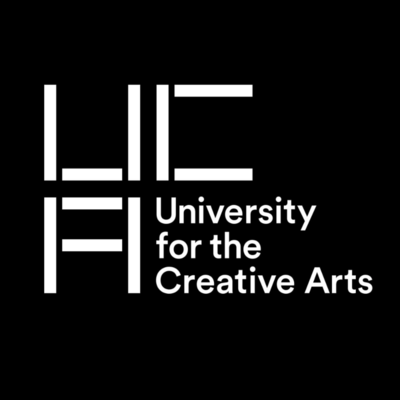 University for the Creative Arts
Rank: 71/131 Sunday Times University League Table 2021. TEF Gold
Address: UCA Farnham Falkner Road Farnham GU9 7DS Campuses in Canterbury, Epsom, Farnham and Rochester
Country: United Kingdom
International Office Contact name: UCA use Global University Systems (GUS - which is changing its name to InUni) We do not deal direct with the University. Sini Nair, Business Development Manager
International Office Contact Email: sini.nair@inuniglobal.com
International Office Contact Telephone: +91 79947 91119
Accommodation Office Contact Email: sini.nair@inuniglobal.com
Accommodation Office Contact Phone: +91 79947 91119
Tuition Fee Range: £12,000 - £15,000
Scholarships:

£3000 automatic scholarship for Indian students. Will be mentioned in offer letters

https://www.uca.ac.uk/study-at-uca/scholarships/

To pay the "discounted fee" listed on the website the student must prepay all their tuition fees before the start of the course.

Additional Info:

HOW TO APPLY (method changed on 22 March 22)

Following feedback from previous intakes and in order to streamline the admissions process to ensure students receive conditional offers sooner there has been a change to application procedure

Application process:

Step 1: Submit a simplified registration form for UCA brand via GUS Gateway Portal gusgateway.com entering your students details.

Step 2: Submit a full application via the following link going by your student's chosen course specific page All Courses | University for the Creative Arts (uca.ac.uk) ensuring that your select InUni (a company of Global University Systems ) within "Enter if agency is being used" section so that we can track your application and allocate it to your agency from our side once the offer has been issued

Documents upload process:

You will no longer need to upload documents via GUS Gateway. Instead once your students receive their UCA id they will be able to access UCA applicant portal

Log in to the portal (ucreative.ac.uk) using password they initially created when submitting their UCA application form. Once students receive their conditional offer letter they will be able to upload their documents within UCA applicant portal which includes portfolio, academic documents, proof of English and other required documents.

Please ensure you follow the guidelines (see "instructions for uploading to the applicant portal new" on here) on uploading documents and portfolio and don't forget to submit your documents once you have uploaded them fully.

You can save your documents within UCA applicant portal before submitting them if you haven't yet arranged all required documents. If applicants have any problems with uploading documents via UCA applicant portal, please contact UCA applicant portal team on applicantportal@uca.ac.uk. If applicants have any questions in regards with their specific application, they can contact admissions team internationaladmissions@uca.ac.uk

GUS GATEWAY PORTAL

To sign in to the GUS portal please use the username and password details below https://gusglobal.force.com/agentportals/s/gus-institutions

Username: applications@connect2counsellors.com

Password: C2c@2022$

ENTRY CRITERIA AND ENGLISH LANGUAGE TESTS

Please refer to the attached PDF on "entry criteria" English language information is contained on the PDF or you can copy and paste the link below into your browser: https://www.uca.ac.uk/international/language-requirements-support/

Note that 12th standard english exemption is not given to applicants from the Punjab or Haryana. They will need to do IELTS.

CREDIBILITY INTERVIEWS

All applicants to UCA will have a credibility interview which will take about 45 minutes. See attached PDF document with mock questions. The students record their answers and UCA will view the video and make a decision within 3 - 5 working days. To book a credibility interview use the new link for UCA below:

https://outlook.office365.com/owa/calendar/INUNIINTERVIEWS@gus.onmicrosoft.com/bookings/s/JhQX848kp0C3XSQDsUy6Zw2

Some students will have a Pre CAS interview run by UCA. See attached PDF with pre CAS questions. This is a live interview over the internet with a member of staff at UCA. Only students where there are concerns over their application eg English will be given one of these interviews.

DEPOSITS

The deposit is £4,500

MBA

This course requires 2 years work experience.

GAPS IN STUDY

For UG students there can be a gap of up to 2 years and for PG students a gap of up to 4 years. There are exceptions if a strong case can be made eg very experienced student wanting to do their MBA.

INDIAN STUDENTS AT UCA

There are around 100+ students from India at UCA

JANUARY 23 APPLICATION DEADLINES FOR CERTAIN COURSES (message from UCA)

Due to the high volume of applications we have received, we are closing the below Postgraduate courses for new applications for the January 23 intake after 12pm on Friday 9th September 22. Also due to the limited capacity at the School, applications will be dealt with on a first come first served basis. Please also note due to high volume of new applications & deferrals students who pay their tuition fees in full prior to CAS issuance will be prioritised when it comes to CAS issuance.

·Global Master of Business & Management

·Global Marketing and Communications

·Master Business Administration

·MA Fashion Business & Management

Commission(%): 20 - 25%
Commission(Additional Information):

UG COURSES

1 - 10 students = 20%

11 -40 students = 22.5%

>41 students = 25%

PG COURSES

1 - 25 students = 20%

26 - 74 students = 22.5%

>75 students = 25%

PRE-SESSIONAL ENGLISH

10% commission

ADDITIONAL BONUS

If 30 or more students are recruited in one academic year (ug or pg) for UCA an additional bonus of £100 per each student will be paid.