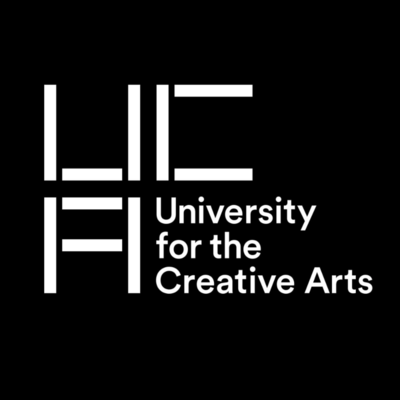 University for the Creative Arts
Rank: 71/131 Sunday Times University League Table 2021. TEF Gold
Address: UCA Farnham Falkner Road Farnham GU9 7DS Campuses in Canterbury, Epsom, Farnham and Rochester
Country: United Kingdom
International Office Contact name: UCA use Global University Systems (GUS - which is changing its name to InUni) We do not deal direct with the University. Sini Nair, Business Development Manager
International Office Contact Email: sini.nair@inuniglobal.com
International Office Contact Telephone: +91 79947 91119
Accommodation Office Contact Email: sini.nair@inuniglobal.com
Accommodation Office Contact Phone: +91 79947 91119
Tuition Fee Range: £12,000 - £15,000
Scholarships: Sini mentioned a scholarship of £2,750 is given to every student who receives an offer as long as they pay their full tuition fee before the commencement of their course. I cannot find any information about this scholarship on the UCA website. However there are scholarships available to please copy and paste the link to their scholarship page https://www.uca.ac.uk/study-at-uca/scholarships/ To pay the "discounted fee" listed on the website the student must prepay all their tuition fees before the start of the course.
Additional Info: To submit applications to UCA please copy and paste the following link into your browser. To sign in use the username and password details below and then click on "+ Create application" https://gusglobal.force.com/agentportals/s/gus-institutions Username: applications@connect2counsellors.com Password: C2c2022$ ENTRY CRITERIA AND ENGLISH LANGUAGE TESTS Please refer to the attached PDF on "entry criteria" English language information is contained on the PDF or you can copy and paste the link below into your browser: https://www.uca.ac.uk/international/language-requirements-support/ Note that 12th standard english exemption is not given to applicants from the Punjab or Haryana. They will need to do IELTS. CREDIBILITY INTERVIEWS All applicants to UCA will have a credibility interview which will take about 45 minutes. See attached PDF document with mock questions. The students record their answers and UCA will view the video and make a decision within 3 - 5 working days. Some students will have a Pre CAS interview run by UCA. See attached PDF with pre CAS questions. This is a live interview over the internet with a member of staff at UCA. Only students where there are concerns over their application eg English will be given one of these interviews. DEPOSITS The deposit is £4,500 MBA This course requires 2 years work experience. GAPS IN STUDY For UG students there can be a gap of up to 2 years and for PG students a gap of up to 4 years. There are exceptions if a strong case can be made eg very experienced student wanting to do their MBA. INDIAN STUDENTS AT UCA There are around 100+ students from India at UCA
Commission(%): 20 - 25%
Commission(Additional Information): UG COURSES 1 - 10 students = 20% 11 -40 students = 22.5% >41 students = 25% PG COURSES 1 - 25 students = 20% 26 - 74 students = 22.5% >75 students = 25% PRE-SESSIONAL ENGLISH 10% commission ADDITIONAL BONUS If 30 or more students are recruited in one academic year (ug or pg) for UCA an additional bonus of £100 per each student will be paid.