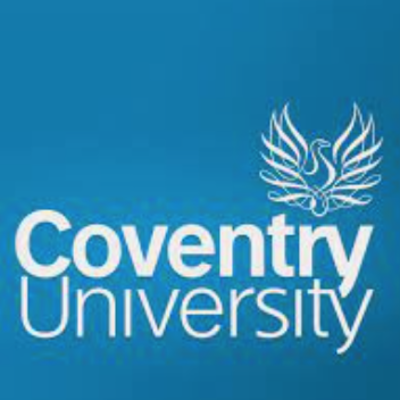 Coventry University
Rank:
Address: UK
Country: United Kingdom
International Office Contact name: Tarung Chowdhar (Head of Student Recruitment South Asia) Joan Felina (Territory Manager for C2C India and C2C Sri Lanka)
International Office Contact Email: ab3905@coventry.ac.uk (Joan) ad9709@coventry.ac.uk (Tarung)
International Office Contact Telephone: +91 9176003913 (Joan)
Accommodation Office Contact Email:
Accommodation Office Contact Phone:
Tuition Fee Range:
Scholarships:
Additional Info:

CONTRACT IS FOR INDIA ONLY

PLEASE NOTE THAT THE UNIVERSITY WILL ONLY PAY 10% COMMISSION TO C2C FOR STUDENTS.

IF YOU SUBMIT YOUR APPLICATION VIA UCOL THE COMPANY WILL RECEIVE 15%.

THE DECISION IS YOURS TO TAKE IF YOU ARE PROCESSING AN APPLICATION FROM AN INDIAN NATIONAL STUDENT.

THE INFORMATION PROVIDED BELOW IS FOR DIRECT APPLICATIONS TO COVENTRY UNIVERSITY.

-------------------

HOW TO APPLY DIRECT TO THE UNIVERSITY

The university has a dedicated agent partner portal. Please use the link below along with the log in and password

https://partnerportal.coventry.ac.uk/s/login/

login: applications@connect2counsellors.com

PW: Coventry@c2c

PRIORITY LIST FOLLOW UP ON APPLICATIONS SUBMITTED

If you have submitted an application direct to Coventry through their portal (and not through UCOL) and you would like an update you must send FULL DETAILS of your applicant (family name, first name, course name, application ID, date of application) to Luke by TUESDAY each week.

Remember that the application must be fully complete with no pending documents other than English or final mark sheets if the student is still studying. The student MUST also be serious about Coventry.

The University is dealing with such high volume they will only consider requests once per week.

DO NOT CONTACT JOAN FELINA DIRECT TO ENQUIRE ABOUT YOUR APPLICATIONS

The University will provide a reply within 7 to 10 working days of receiving a consolidated request. Note that if you send Luke a request late on a Monday you do risk missing the weekly deadline so you are advised to send the request latest by Friday of the previous week.

IMPORTANT MESSAGE FROM THE UNIVERSITY ON APPLICATION PROCESS FOR SOUTH ASIAN APPLICANTS (issued May 23)

Following the sessions we conducted in the last Two weeks, please find the documents we were to share. Please Ensure the Process Guidance – Sept 23 – South Asia is followed, for us to issue you offers without delays. We have attached the following

Coventry University – Document Checklist
Coventry University – Tuition Fee Refund Process
Coventry University – CAS Guidance
Process Guidance – Sept 23
Coventry University – Agent Change and Nomination guide
Arrival and Enrolment Guide for Applicants - May 23

Note that all the above listed documents are here in the upload document section below.

Please ensure these Documents are shared with all the colleagues, these are relevant to, in your organisation, and the checklist must be added in the Documents with the academics from now onwards. Should you have any more questions please get in touch with your POC in South Asia Team.

Regards,

Coventry University Recruitment Team - SA


ENTRY REQUIREMENTS

Please refer to the website for details on entry requirements

Note that open school from India is accepted.

DEPOSIT RECEIPTS, CREDIBILITY INTERVIEWS AND CAS

Tuition free receipts to be requested to moneyenq.fin moneyenq.fin@coventry.ac.uk.
When the payment is made and reflects on the University Account system , automatically the CAS shield will be sent where the interview needs to be taken.

Credibility interview CANNOT be booked by anyone.

Commission(%): 10%
Commission(Additional Information):

There are no tiered commission levels. This may be reviewed in time.

VAT can be added to the contract

5% commission may be paid for direct applicants or change of agent as long as they have not paid a deposit or received a CAS. Please read the "Coventry Unviersity Agent Change or Nomination" document in the upload section to understand the process that should be followed.

PAYMENT PROCEDURE

At the end of each enrolment cohort, Coventry University will issue a report to the Recruitment Agent confirming the tuition fees paid by students, the applicable Commission rate, and the total Commission payable to the Recruitment Agent at the end of each enrolment cohort.