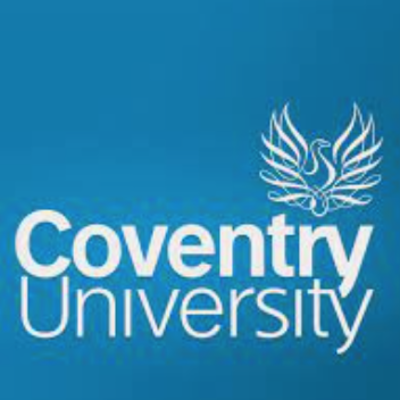 Coventry University
Rank:
Address: UK
Country: United Kingdom
International Office Contact name: Ross Krise (Regional Director South & South East Asia) Mayuri Rajput (Recruitment officer, Bangalore based)
International Office Contact Email: ad4345@coventry.ac.uk (Mayuri) ad8240@coventry.ac.uk (Ross)
International Office Contact Telephone: +91 93218 04504 (Mayuri) +44 (0) 7568 144332 (ross)
Accommodation Office Contact Email:
Accommodation Office Contact Phone:
Tuition Fee Range:
Scholarships:
Additional Info:

PLEASE SUBMIT ALL NEW APPLICATIONS THROUGH UCOL FOR COVENTRY UNIVERSITY AS THE COMMISSION IS 17.5% AS OPPOSED TO 10% DIRECT WITH THE UNIVERSITY. YOU NEED TO LOG IN TO THE UCOL PORTAL TO SUBMIT AN APPLICATION TO COVENTRY VIA UCOL.

September 22 application deadline 20 July 22

DIRECT CONTRACT IS FOR INDIA ONLY BUT UCOL WILL ACCEPT ALL NATIONALITIES.

HOW TO APPLY DIRECT TO THE UNIVERSITY

The university has a dedicated agent partner portal. Please use the link below along with the log in and password

https://partnerportal.coventry.ac.uk/s/login/

login: applications@connect2counsellors.com

PW: Coventry@c2c

If you have applications already submitted for September 22 and have received no decision please complete the excel Priority List (see attached document) and email it to Mayuri

Commission(%): 10%
Commission(Additional Information):

There are no tiered commission levels. This may be reviewed in time.

VAT can be added to the contract

5% commission may be paid for direct applicants or change of agent. Students to be asked to complete the C2C Agent Nomination Form and it should then be sent to Mayuri to request permission to assist.

PAYMENT PROCEDURE

At the end of each enrolment cohort, Coventry University will issue a report to the Recruitment Agent confirming the tuition fees paid by students, the applicable Commission rate, and the total Commission payable to the Recruitment Agent at the end of each enrolment cohort.