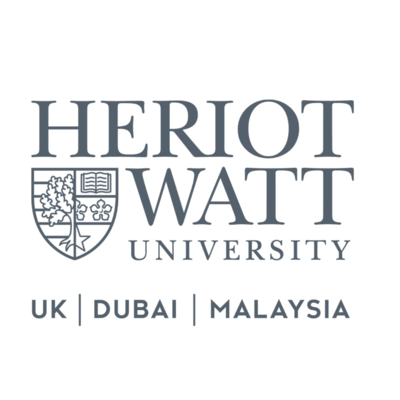 Heriot-Watt University
Rank: 35/131 Sunday Times League Table 2021, 8th oldest in UK, 270 QS Rank, 9th in UK for RAE Impact
Address: Heriot-Watt University Edinburgh EH14 4AS
Country: United Kingdom
International Office Contact name: Sabarinath (Sabari) Vijayakumar, Country Director All campuses Meenu Sharma, Country Manager All campuses Suyog Patkar Recruitment Manager (UK and Malaysia)
International Office Contact Email: s.vijayakumar@hw.ac.uk meenu.sharma@hw.ac.uk S.Patkar@hw.ac.uk
International Office Contact Telephone: +91 93199 22344 (Sabari) +91 9767841599 (Suyog)
Accommodation Office Contact Email: accommodation@hw.ac.uk
Accommodation Office Contact Phone: +91 93199 22344
Tuition Fee Range: £15,384 - £19,792 UG, £15,700 - £20,200 PG, Acturial Science £20,400, Acturial Management £22,400, Petroleum Engineering £29,088
Scholarships:

UNDERGRADUATE SCHOLARSHIPS SEPTEMBER 23

I hope this email finds you well. I'm thrilled to reach out to you today with some exciting news about our merit scholarship program. As you know, we're always seeking ways to support our prospective undergraduate students, and we're delighted to announce that our UK campuses will be offering a generous merit scholarship for deserving UG students for the upcoming September 2023 intake.

The Scholarship value - up to approximately 40 % of the year 1 tuition fee to be awarded to outstanding students from India who demonstrate exceptional academic performance. The scholarship amount will be distributed equally across all years of the degree program.

Scholarship Eligibility and Award:

| | |
| --- | --- |
| Applicants with 90% and above | £3,000 per year |
| Applicants with 80% and above | £2,000 per year |

For Example:

a) if you have scored 90%, you will have the following scholarship:

| | |
| --- | --- |
| Applicants with 90% and above | Scholarship Award |
| First Year entry - qualifying to the 2nd year of 4 year UG degree program) | £3,000 |
| Second Year | £3,000 |
| Final Year | £3,000 |
| Total Worth of Scholarship in three years | £9,000 |

b) If you have scored 80%, you will have the following scholarship:

| | |
| --- | --- |
| Applicants with 80% and above | Scholarship Award |
| First Year entry - qualifying to the 2nd year of 4 year UG degree program) | £2,000 |
| Second Year | £2,000 |
| Final Year | £2,000 |
| Total Worth of Scholarship in three years | £6,000 |

Student with 70 % and above would be eligible for 1500 GBP scholarship for year 1

Please note that scholarships are limited in number and are awarded on a first-come, first-served basis. Therefore, encourage your students to apply early to take advantage of this incredible opportunity.

We know how important financial support can be in pursuing higher education, and we are proud to offer this opportunity to help alleviate the financial burden of some deserving students.

Application Mode: you can make Direct Application or through UCAS

Application link: https://hwacuk.elluciancrmrecruit.com/Apply/Account/Login

Turnaround time: within 7 days for regular courses.

Please see the link below for the course list:

https://search.hw.ac.uk/s/search.html?collection=meta-uk-courses&f.Level%7Ccourselevel=Undergraduate

UG Admission Entry Requirement:

· Year 1 entry – 70% overall, with 70% in the relevant subjects

· Year 2 entry – 80% overall, with 80% in relevant subjects (not applicable for courses offered by the School of Computer Science)

· 75% or above in English (any Indian School board) or Academic IELTS 6.0 with 5.5 in each component/ PTE/Toefl

We would be grateful if you could share this exciting news with your students who are planning to study at a UK university. We would be happy to work with you to answer any questions you or your students may have about the scholarship program or our admissions process.

Thank you for your attention to this matter, and we look forward to welcoming prospective students to our campus in the coming Sep 23.

Best wishes,

Meenu Sharma,

POSTGRADUATE SCHOLARSHIPS SEPTEMBER 23

I am delighted to inform you that we have extended the deadline for PG Merit scholarship as 31 March 2023.

We are offering a £1500 PG Merit Scholarship to applicants at the unconditional offer stage after paying the advance tuition fee. Please note that scholarships are offered on a first come first serve basis.

Sabari

Additional Info:

CONTRACT IS GLOBAL FOR PROMOTION OF ALL CAMPUSES (EDINBURGH, KUALA LUMPUR AND DUBAI)

NON COMMISSIONABLE COURSES IN THE BUSINESS SCHOOL

The MBA and MSc Financial Management are not commissionable courses for students from certain countries:

1. Countries in Europe:

• Sweden
2. Countries in Middle East & Africa:

Nigeria

Lebanon

Syria

Jordan

Egypt

North Sudan

Libya

Tunisia

Algeria

Morocco

Mauritania

Iraq

Western Sahara

Yemen

Somalia

Palestine

Saudi Arabia

Kuwait

Bahrain

Qatar

United Arab Emirates (UAE)

Oman

3. Countries in the Americas:

• Anguilla
• Argentina • Aruba
• Bahamas • Bermuda • Bolivia

Dominican Republic

Ecuador

El Salvador

Falkland Islands

French Guiana

Guadeloupe

Paraguay

Peru

Puerto Rico

Saint Maarten

St Pierre & Miquelon

21

Brazil

Canada

Cayman Island

Chile

Colombia

Costa Rica

Cuba

Curacao

Guatemala

Guyana

Haiti

Honduras

Martinique

Netherlands Antilles

Nicaragua

Panama

South Georgia and the South Sandwich Islands

Suriname

Turks & Caicos Is

United States

Uruguay

US Outlying Is

Virgin Islands

Virgin Islands US

Venezuela

HOW TO APPLY

Both UG and PG applications can be submitted online using the following log in and password

Login Page: https://hwacuk.elluciancrmrecruit.com/Apply/Account/Login

Email: applications@connect2counsellors.com

Password: C2C2021$

Important Information from HW: when filling in applications please put the student's details (email and phone number), If you input your own email address it will interfere with your ability to login to the system. When you submit applications through the agent portal, it will automatically tag to your account; you will also receive notification emails when there is an update on the status of the application.

The application portal will ask for an agency code, please enter: "connect2counsellors"

JANUARY 24 INTAKE UPDATE

We are delighted to inform that we are now open for applications for the January 2024 start . To help you navigate the application process smoothly, we have attached the following documents(Course list/Entry requirements/Fee structure/ MOI/MOC templates/Bank details)

To make the process more manageable, we have outlined the following steps:-

Step 1: Application

Complete the online application form through portal.

Step 2: Offer Letter

Upon successful review of the application made, you will receive a notification and the offer can be downloaded from the application portal.

Step 3: Firmly Accept the Offer Through Portal

Log in to your applicant portal and confirm your acceptance of the offer. This step secures your spot in the program.

Step 4: Request for Credibility Interview

Student will have to raise a request for credibility interview by completing the below form. Untitled form - Google Forms

This interview is designed to ensure that the chosen course aligns with student's academic and career goals.

Step 5: Meet Your Conditions

If any conditions are outlined in the offer letter, kindly ensure that that the applicant meets them within the specified timeframe. This could include submitting additional documents or meeting certain academic and deposit requirements.

Step 6: Unconditional Offer

Once you have met all conditions, you will receive an unconditional offer letter from us and can be downloaded from the application portal

Step 7: Unconditional Firm

Confirm your acceptance of the unconditional offer through portal again. Please note that CAS link will be sent to applicant only if the offer is Unconditional Firm

Step 8: CAS and Visa

We will assist you in obtaining your Confirmation of Acceptance for Studies (CAS) which is necessary for your student visa application. Be sure to initiate the visa application process in a timely manner.

Turnaround Time for Applications:

Our team is committed to processing the application made in 3-4 business days from the date of submission. Please keep this timeframe in mind as you progress through the application process.

We are here to support you in this recruitment journey. If you have any questions or need further clarification, please do not hesitate to reach out to us

Regards

Meenu Sharma,

ENTRY REQUIREMENTS UG

UG entry from India: 70% or above in 12th standard. If they get 80% or above they can be considered for year 2 entry. (Remember Scotland has a 4 year UG degree duration). Note that UG Computer Science will not allow advanced entry to year 1 for 12th standard students. If the UG student gets 70% or above in their 12th standard they are exempt from IELTS. If not they will need to do a test at get 6.5 overall and no less than 6 in each component.

Open school is considered on a case by case basis.

ENTRY REQUIREMENTS PG

Generally looking for First class - 60% or above. However if the student has slightly less, especially from good universities then they are welcome to apply. IELTS is 6.5 with no less than 6 in each component. If PG students want to have exemption from English they can provide a signed Medium of Instruction letter from their degree awarding institution. Attached is a template letter you can forward to students to ask them to get signed and put on letterhead.

ENGLISH LANGUAGE GENERAL INFORMATION

Pelase read the Sept 23 revised English requirement HW Edinburgh PDF in the attached document section for an update.

DEPOSITS

Deposits are £4000

There is NO early payment discount.

HW Bank details are in the attached document section below

INSTALMENTS

6 instalments are offered. Students will need to give credit or debit card details to Finance when they arrive. Payments will be taken Oct to March for Sept intake students and Jan to June for mid year intake.

CREDIBILITY INTERVIEWS

This is to inform that credibility interview is an important and mandatory part of our process.

If you have students holding an offer with us, we would suggest them to clear their credibility interview with us followed by meeting their academic and deposit conditions. Student will be invited for an interview with in 2- 3 days after receiving the request.

Please find the credibility interview request form. Kindly share this with your team and other colleagues.

MSc INTERNATIONAL BUSINESS MANAGEMENT - SEPTEMBER 23 INTAKE

On the special request made to HW admissions, finally we got an approval for 100 additional seats for MSc International business Management course. You can apply now for this course and we assure you the turnaround within 48 hours.

Entry requirements:- 65 percentage in any Undergraduate degree (BA general not accepted)

Application deadline:-31st March 2023

Scholarship:- 1500 GBP

Fee:- £18,520

Course link :- https://www.hw.ac.uk/uk/study/postgraduate/international-business-management.htm

MSc International Business Management is a conversion degree programme led by academics from Edinburgh Business School. It introduces the study of business and management to graduates and professionals from non-management backgrounds who wish to enhance their careers.

Commission(%): 15%
Commission(Additional Information):

The contract is for a 3 year period

UG and PG courses in the UK 15%

Pre-sessional English 15%

Online Programmes (MBA etc) 10%

Degree courses in Dubai 17.5% (Paid in AED)

Contract advises that the commission invoice should be submitted and then the University will check to see that the student has joined and paid their tuition fee and then invoice will be processed. No date deadlines mentioned.