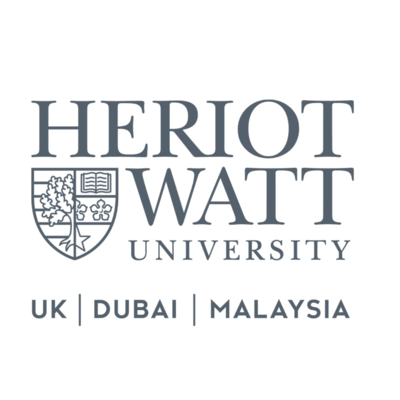 Heriot-Watt University
Rank: 35/131 Sunday Times League Table 2021, 8th oldest in UK, 270 QS Rank, 9th in UK for RAE Impact
Address: Heriot-Watt University Edinburgh EH14 4AS
Country: United Kingdom
International Office Contact name: Sabarinath (Sabari) Vijayakumar, Country Director All campuses Meenu Sharma, Country Manager All campuses
International Office Contact Email: s.vijayakumar@hw.ac.uk meenu.sharma@hw.ac.uk
International Office Contact Telephone: +91 93199 22344 (Sabari)
Accommodation Office Contact Email: accommodation@hw.ac.uk
Accommodation Office Contact Phone: +91 93199 22344
Tuition Fee Range: £15,384 - £19,792 UG, £15,700 - £20,200 PG, Acturial Science £20,400, Acturial Management £22,400, Petroleum Engineering £29,088
Scholarships:

*Scholarships For Sep 22*:

We are delighted to introduce International Merit Scholarships Applicants with 60% in bachelors or First Class would be eligible for GBP 1500 . Scholarship will be blocked after paying the initial deposit only. The scholarship will be offered at the Unconditional offer stage. This scholarship are limited in number and are given on a first-come, first-serve basis. 30th April 2022 is the deadline for this scholarship

Additional Info:

CONTRACT IS FOR PROMOTION OF COURSES IN THE UK AND DUBAI CAMPUSES BUT NOT KUALA LUMPUR.

THE CONTRACT TERRITORY IS INDIA.

Contact Luke if you have a student interested in applying who is not based in India.

HOW TO APPLY

Both UG and PG applications from India can be submitted online using the following log in and password

Login Page: https://hwacuk.elluciancrmrecruit.com/Apply/Account/Login

Email: applications@connect2counsellors.com

Password: C2C2021$

Important Information from HW: when filling in applications please put the student's details (email and phone number), If you input your own email address it will interfere with your ability to login to the system. When you submit applications through the agent portal, it will automatically tag to your account; you will also receive notification emails when there is an update on the status of the application.

The application portal will ask for an agency code, please enter: "connect2counsellors"

SETPEMBER 23 INTAKE UPDATE

We would like to inform you on few recent updates on our revised requirements, deadlines and credibility interviews. Please find below the steps involved to secure the seat.

STEP 1:- Conditional offer received
STEP 2:- firmly accept the offer through portal( offer letter will be changed to conditional firm)
STEP 3:- Fill the credibility interview google form ,clear the interview with us on priority before going ahead with meeting any conditions on the offer( Untitled form - Google Forms)
STEP 4:-In the meantime student will receive an invite for credibility interview from us, you can also starting working on meeting the academic conditions if any ( like English requirements or any degree certificates pending)- please find an attachment to understand English requirements and possible waivers
STEP 5:- If they have only advance fee deposit condition on offer, please fill the credibility interview form , get interview cleared and pay the deposit to secure seat and scholarship.

Note:- Students with first class( 60%) in undergraduate degree , would be eligible for 1500 GBP scholarship , this scholarship will be allocated an unconditional offer stage . Students can block their scholarship by meeting the advance fee deposit condition. It will be on first come first basis only. ( Scholarships are not by default to any student)

Scholarship Deadline:-10th March( first come first basis only), few left only

ENTRY REQUIREMENTS UG

UG entry from India: 70% or above in 12th standard. If they get 80% or above they can be considered for year 2 entry. (Remember Scotland has a 4 year UG degree duration). Note that UG Computer Science will not allow advanced entry to year 1 for 12th standard students. If the UG student gets 70% or above in their 12th standard they are exempt from IELTS. If not they will need to do a test at get 6.5 overall and no less than 6 in each component

ENTRY REQUIREMENTS PG

Generally looking for First class - 60% or above. However if the student has slightly less, especially from good universities then they are welcome to apply. IELTS is 6.5 with no less than 6 in each component. If PG students want to have exemption from English they can provide a signed Medium of Instruction letter from their degree awarding institution. Attached is a template letter you can forward to students to ask them to get signed and put on letterhead.

ENGLISH LANGUAGE GENERAL INFORMATION

Pelase read the Sept 23 revised English requirement HW Edinburgh PDF in the attached document section for an update.

DEPOSITS

Deposits are £4000

There is NO early payment discount.

HW Bank details are in the attached document section below

INSTALMENTS

6 instalments are offered. Students will need to give credit or debit card details to Finance when they arrive. Payments will be taken Oct to March for Sept intake students and Jan to June for mid year intake.

CREDIBILITY INTERVIEWS

All students have one with Sabari

Commission(%): 15%
Commission(Additional Information):

The contract is for a 3 year period

UG and PG courses in the UK 15%

Pre-sessional English 15%

Online Programmes (MBA etc) 10%

Degree courses in Dubai 17.5% (Paid in AED)

Contract advises that the commission invoice should be submitted and then the University will check to see that the student has joined and paid their tuition fee and then invoice will be processed. No date deadlines mentioned.