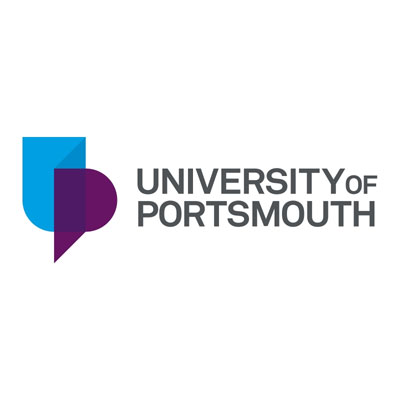 University of Portsmouth
Rank: 72/131 in Sunday Times 2021 league table
Address: University of Portsmouth Winston Churchill Avenue Portsmouth PO1 2UP
Country: United Kingdom
International Office Contact name: Anamika Saxena, RM South Asia) Angita Vikram (Recruit Advisor) Bableet Kaur (Asst) Rajesh Ravichandran Chinelo Konwea (RM West Africa)
International Office Contact Email: anamika.saxena@port.ac.uk angita.vikram@port.ac.uk india-office@port.ac.uk rajesh.ravichandran@port.ac.uk chinelo.konwea@port.ac.uk
International Office Contact Telephone: +234 807 680 1798 (Chinelo) +91 11 42124172 (Delhi office) Rajesh +91 96500 26834, +919667766095 (Angita) +919560396004 (Bableet)
Accommodation Office Contact Email: accommodation@port.ac.uk
Accommodation Office Contact Phone: +91 11 42124172 (Delhi office)
Tuition Fee Range: £15,500 - £17,600
Scholarships:

Do consult the university's website for the range of scholarship available.

Here is a summary of the £1600 automatic scholarship and the main merit scholarship worth £5000.

For October 2021 entry onwards, students from India will be able to automatically receive the Vice Chancellor's Global Development Scholarship. This scholarship will take the form of a £1,600 fee reduction that will apply to your first year of study.

For October 2021 entry onwards eligible applicants will be considered for the Chancellors Global Academic Merit Scholarship. This scholarship will take the form of a £5,000 fee reduction that will apply to your first year of study. This scholarship is merit based, applicants will need to have applied and accepted their offer by 1 June 2022 for October 2022 entry and 1 December 2022 for February 2023 entry. To be considered, applicants will also need to complete this form as part of their application before the 1st June 2022 (for October 2022 entry). Applications will then be considered by the University's scholarship panel and the successful candidates will be contacted to confirm their status. If you are from one of the countries below, you will be eligible for this award: Bangladesh Egypt Ghana India Indonesia Kenya Malaysia Mauritius Morocco Myanmar Nigeria Pakistan Tanzania The Caribbean (including Dominican Republic) Vietnam Zimbabwe

Terms and Conditions for The Chancellor's Global Academic Merit Scholarship -If you're studying an undergraduate course, you must be a self-funded student on a full-time, on campus, course with annual fees of £15,500 or above for October 2022 and February 23 entry. If you're studying on a postgraduate research or postgraduate taught course, you must be a self-funded student on a full-time, on campus, course with annual fees of £15,500 or above for October 2022 and February 2023 entry. -The scholarship is not available for students who have previously studied other courses at the University of Portsmouth, who will instead be allocated the alumni discount, provided they have successfully completed an eligible qualification. -The scholarship is not available for ICP (International College Portsmouth) students. -The scholarship will take the form of a £5,000 fee reduction, effective at the time of registration and will only apply to your first year of study. -The scholarship cannot be combined with any other scholarship, discount or fee offer. -The discounted fee will be stated on your Confirmation of Acceptance for Study (CAS). Only applicants who have been assessed as overseas students for tuition fee purposes can access this scholarship.

Additional Info:

CONTRACT IS GLOBAL

HOW TO APPLY

Applications for both UG and PG can be made online. We must select "C2C" in the drop down menu for agents. Please list your own C2C email address for correspondence. The university has an "Agent and Partner View" portal which can be found by copying the link below. This gives a summary update of all applications and decisions made by the university.

https://student-system.port.ac.uk/urd/sits.urd/run/siw_lgn

Now scroll down and log in via "External Affiliates" section at the bottom of the screen:

The log in is: applications@connect2counsellors.com

Password is: C2c2022$

DEPOSITS

Deposits are £3500

PG ENTRY REQUIREMENTS

Entry requirements are generally a 2nd class degree and above.

INTERNSHIPS/PLACEMENTS

Internships are guaranteed for all students if they are offered as part of the course. If an external internship cannot be sourced then an internal university internship/project will be sourced.

ENGLISH LANGUAGE

Indian Students (other than those in Punjab and Haryana) will be exempt from IELTS if they have 12th standard English at 75% or above. Exemptions also for other nationalities, see website.

Students who do not have an IELTS test can do Duolingo test. If we contact the University they will give us a coupon that the student can use for this test so that there is no charge.

SEPTEMBER 23 INTAKE UPDATE ON KEY DATES, CREDIBILITY AND ENGLISH REQUIREMENTS

Key Dates

Application Deadline - 30th April,2023 some of the popular courses in Business, Technology and Science may close sooner than the deadline.
Credibility Interview Deadline - 31st May, 2023
Deposit Deadline - 30th June, 2023
CAS Deadline - 31st July, 2023

Credibility Interview Links

Credibility Interview is mandatory for all applicants from India, Nepal and Sri Lanka. We advise the students to book their Credibility interview only if they have met the English Language Conditions, through the links below.

We also strongly recommend students make the deposit payment only after passing the Credibility interview, as the refund may take up to 6 weeks time.

Students/Partners are advised to upload the EL document either through the agent/applicant portal or share through email with the interviewer atleast 2 days prior to the date of the interview.
Kindly check the interview links every Wednesday of the week to get fresh slots.



English Language Requirement

Click here to know the English language tests accepted by the University. Please be advised of the latest English language waiver conditions.


Grade 12 English score of 75%
All Boards are accepted, except Punjab and Haryana
Medium of Instruction
Accepting from 5 states (Maharashtra, Delhi, West Bengal, Kerala, and Karnataka) if the student has obtained a degree in the last 5 years
Duolingo

For the courses where IELTS requirement is 6.5 overall with no less section than 6.0 in each component, the required Duolingo score is an overall of 120 with no less than 105 in each component.
For the courses where the IELTS requirement is overall 6.0 with no less than 5.5 in each component, the Duolingo requirement is overall 105 with no less than 95.

We will always look at the most recent English language evidence/test and if this does not meet the requirements then we would need the latest/new English Language evidence.

*To avail 30% discount in TOEFL Essentials, please get in touch with us.


Documents and Application Update Emails
We recommend all the partners to refer the Agent Portal to upload requested supporting documents for the submitted applications. For any application-related emails or to prioritize the application, please write to india-office@port.ac.uk

PRIOR VISA REFUSALS

It is the University's policy to not issue CAS to any applicant who has a prior visa refusal to the UK whatever category.

INFORMATION PROVIDED BY ANGITA VIKRAM TO C2C COUNSELLOR NIVEDITA DURING A MEETING IN JULY 23

1) Credibility Interview is very important for Portsmouth. But they do not check financial documents. Its a 30 min zoom vdo session where the student sgould be present with Passport.

2) Deposit payment to be done after credibility interview. Portsmouth issues unconditional letter first and then CAS. This unconditional offer is issued because many students require this for loan process.

3) The most popular courses include

a) Logistic and supply chain management. This is more technical and requires maths in Bachelors

b) Sport related courses like sports management, sport performance. Many renowned football clubs recruit from them

c) Psychology which is BPS certified.

d) Biotechnology. They have Enzyme Innovation Centre

e) Architecture where M.Arch is RIBA accredited and for 2 yrs. It requires minimum 2 years work experience. There is MA in Architecture which is conversion and for 1 year.

f) IELTS waiver is possible for students who have scored 75% n above in English in 12th from any board. In case of Punjab and Haryana CBSE and ICSE Boards only will be considered.

g) Duolingo is still accepted. Duolingo Voucher Code is available for students who are serious about Portsmouth. The students can take the test free but the score will be sent to Portsmouth only.

h) MoI is applicable for students with not more than 5 yrs gap. Students of Delhi, Maharashtra, Karnataka, Kerala and West Bengal can only avail this. Students of only 4 universities in AP/Telengana region are eligible: Andhra University, JNTU, SRM n Gitam.

i) Matured students with work experience can apply. No limit on gap. But for UG not more than 2 yrs gap

j) Two types of Scholarships are available: Guaranteed Scholarship of 1600 GBP and Merit Based amounting to 3000 GBP. (Students with 75% and above in Bachelors and 85% and above in 12th are eligible for this). Two scholarships cannot be merged.

k) The university has a placement team which helps students till 5 yrs after passing out.

Commission(%): 15%
Commission(Additional Information):

Portsmouth University requires VAT to be absorbed into the commisison total.

Take the total commission due and divide by 6. This will give the total VAT due to HMRC (UK tax office). Deduct this amount from the total commission due and the work out your commission payment.

Example: Total commission due is £2400. Divide this by 6 and you get £400. Take £400 off the total commisison due and you get £2000. Multiply by your commission % share and this is your commission due.

15% for UG and PG students minus any scholarships or discounts

15% for English language courses.

If any UG students stay on to do a PG course and we can prove we were involved with encouraging the students to stay on a 10% commission will be paid for the PG course.

Commission invoices are to be sent to Paul Langford agentcommission@port.ac.uk.