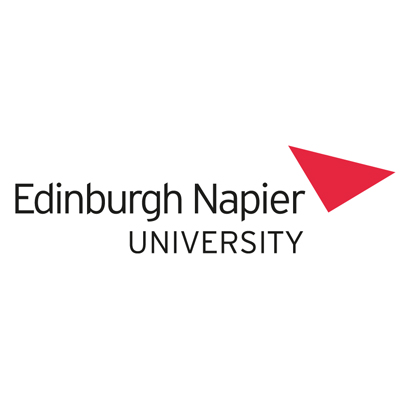 Edinburgh Napier University
Rank: 63/113 Sunday Times league table. 5* Teaching, No 1 Scottish University for Indian students
Address: Edinburgh Napier University Sighthill Court Edinburgh EH11 4BN Regional Office in Hyderabad
Country: United Kingdom
International Office Contact name: Ashwini Kumar, Regional Director South Asia (Ex SOL) Priya (Ex SOL)
International Office Contact Email: A.Kumar@napier.ac.uk apply.india@napier.ac.uk (Priya)
International Office Contact Telephone: +91 91777 78900 (Ashwini), +91(0)40 42408800 (Office)
Accommodation Office Contact Email: accommodation@napier.ac.uk
Accommodation Office Contact Phone: +91(0)40 42408800
Tuition Fee Range: £15,490 - £16,875 (PG 2 Yrs courses £9000 - £10,095 per year)
Scholarships: Scholarships range from £2000 - £3000 and are merit based. Students need to have above 70% in 12th or degree to be considered. (This needs to be checked).
Additional Info: CONTRACT COVERS RECRUITMENT FROM INDIA ONLY. There are currently 700 Indian students studying at Napier. HOW TO APPLY Online and we must use the code C2CGBR001 Decisions are made for most courses in the Hyderabad office and take 3 - 4 days. It must be noted on the online application if the student has visited the UK before. If they have then the Hyderabad office cannot make the decision on entry. KEY COURSES MBA Leadership Practice is a Fresh graduate course. MBA Strategic Programme Management requires work experience. MSc Pharmaceutical & Analytical Science only has a January intake. MSc Publishing is the only UK accredited degree of its kind in the UK. MSc Advanced Security & Digital Forensics is GCHQ (UK's intelligence and cyber agency) accredited which is very rare. ENGLISH There is a mandatory IELTS test requirement for students completing their 12th from Punjab.
Commission(%): 20%
Commission(Additional Information): Commission is for any UG or PG course net of fee discounts or scholarships For 2 year masters courses the commission is based on the total fee paid. However this does not include the MFA (Master of Film Art) 10% will be paid for any pre-sessional english programme. Invoices need to be submitted by 30 November or 31 March depending on the intake.