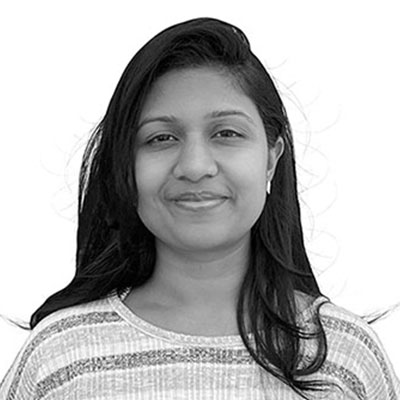 Porshia
With over 12 years of experience in the international student recruitment sector students can be very confident that no matter what subject they wish to study that Porshia will be able to assist them as their Education Counsellor.
Porshia started counselling students on studying in the UK in 2009 when she was the Branch Manager of a well recognised Education Consultancy in Tiruchirappalli. She held management positions for 6 years before being appointed as an In Country representative for a leading overseas University. This senior position gave her invaluable experience in University admission processes for students who wish to study abroad.
Over the last few years Porshia has been working for Oxford Summer Courses as their Admissions Recruitment Manager. This role involves promoting, assisting and interviewing secondary school students who would like to attend a short 1 – 2 weeks summer course at either the Universities of Oxford or Cambridge or other prestigious overseas Universities. Porshia continues in this role whilst at the same time counselling post secondary school students on studying for degree and postgraduate qualifications in the UK with Connect2Counsellors Ltd.
Porshia has travelled to the UK, visiting numerous cities and university campuses allowing her to combine her knowledge of UK higher education with real life experience of what it is like living in the UK.
Students will find Porshia not only extremely knowledgeable on studying in the UK and preparing for a student visa but very committed to assisting her students to allow them to achieve their academic goals that will set them on the path to career success.
Send a message to Porshia today to arrange a free counselling session at a mutually convenient time.
Contact Information
T: +91 99654 55203