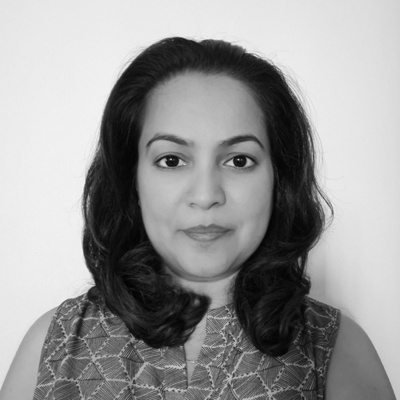 Supriya

Supriya is available to counsel and assist students interested in studying in the UK.
Dr Supriya Rao is a specialist in UK Higher Education having 20 years counselling experience guiding students interested in studying in the UK. During her career she has held a variety of roles with education consultancies in India as well as senior regional management roles for two UK universities: Glasgow Caledonian University and Manchester Metropolitan University.
Although Supriya is an expert on these 2 UK universities she can fully guide and assist you on all UK universities. Indeed her knowledge on the wide range and different types of UK universities will be of significant benefit to you if you are unsure where you would like to study or what type of university would most suit you.
Supriya's experience working in the UK higher education sector has given her the knowledge and skills to be able to carry out in-depth course searches. These searches will take into consideration your academic qualifications and budget. This valuable service will not only save you considerable time but potentially also money as she will be able to highlight potential scholarships if available.
Importantly you will be guided by Supriya on how to prepare the best Statement of Purpose to support your application as well as any additional documents such as reference letters.
Student visa advice and assistance will also be provided by Supriya if you decide to accept any offers. This will include what financial documents to show to UK Visas & Immigration so that your application is not delayed and you maximise your chance of the visa being granted.
Take the next step to fulfilling your academic ambitions by contacting Supriya today by email, phone or text message. You can be assured of a high level of support from a professional and very experienced UK education counsellor.
Contact Information